Network Analyzer Rohde&Schwarz ZVA-67
Rohde&Schwarz's ZVA-67 is a 4-Port network analyzer with a frequency range up to 67 GHz. MATLAB drivers have been developed to allow an easy implementation of different control functions.
---
Split-Post Dielectric Resonators (SPDR)
Split-Post Dielectric Resonators (SPDR) for measurements at 1 GHz and at 5 GHz are available
---
Waveguides for material measurements
Waveguide-sets for X- and Ku-Band, with TRL Calibration, are available for transmission-line material measurements.
---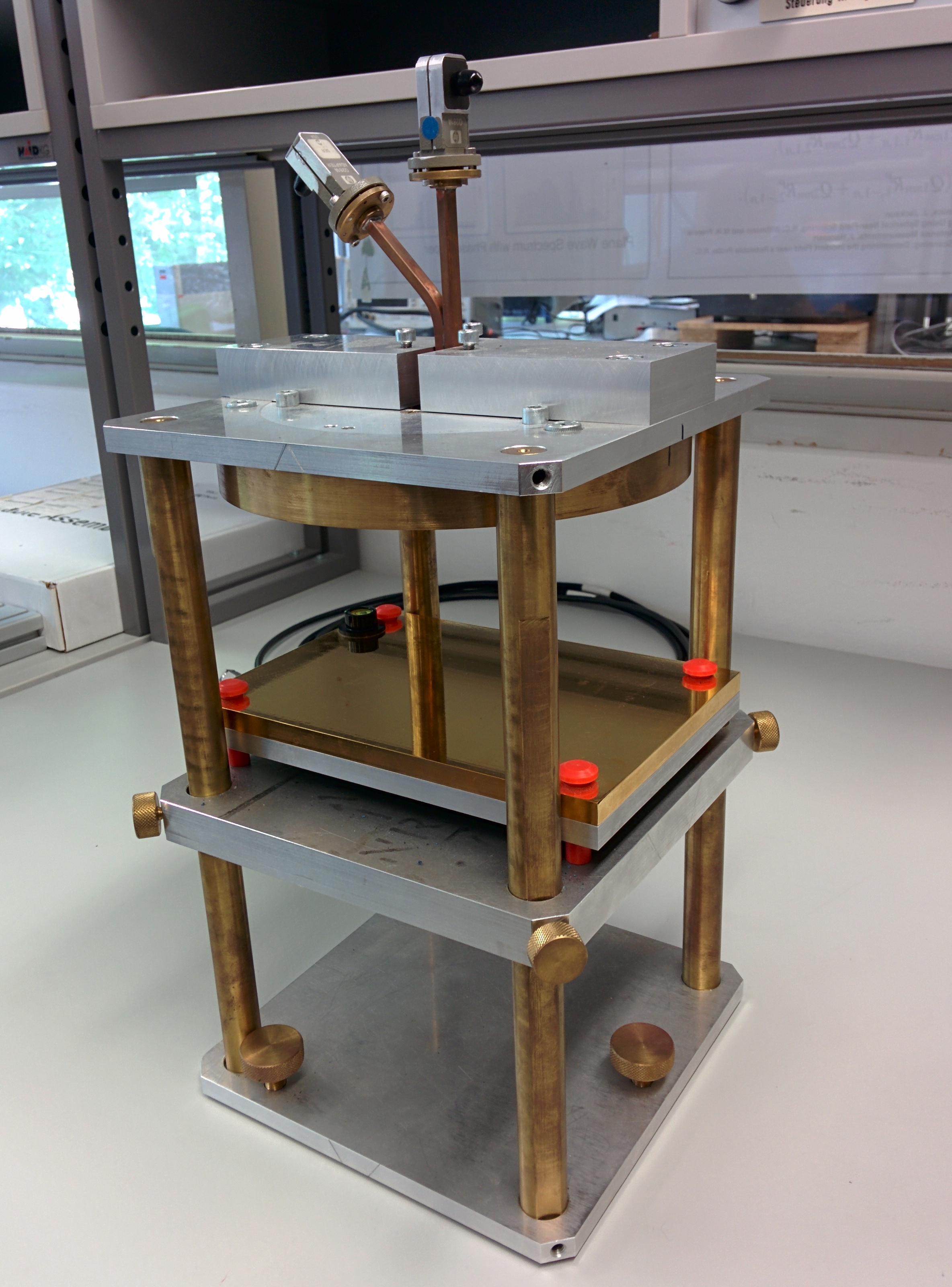 An 'Open Resonator' for material measurements at discrete frequencies in the range 35 GHz - 50 GHz is available.
---
ASTM D4935-99 Measurement setup
A setup has been developed following the ASTM D4935-99 standard. This setup allows the measurement of the insertion loss of a material compared to air.
---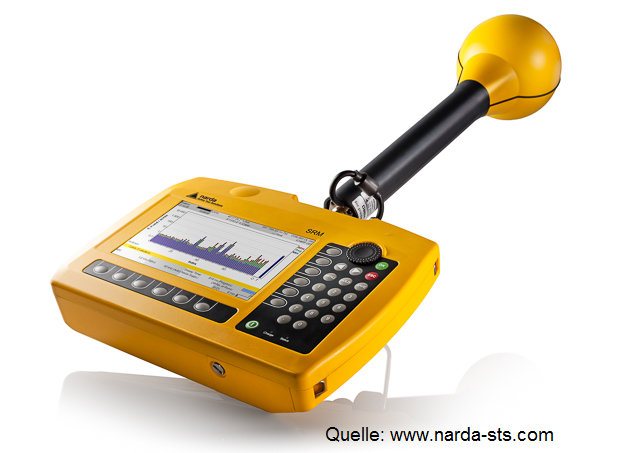 Frequenzselektives Handheld-Feldstärkemesssystem SRM-3006
Der SRM-3006 von narda Safety Test Solutions ist ein tragbares Expositionsmessgerät, das analog zu einem Spektrumanalysator frequenzselektive Messungen der Feldstärkeimmission durchführen kann. Die Messungen erfolgen standardkonform nach den Richtlinien der ICNIRP. Durch die Ausstattung mit den codeselektiven Messoptionen für UMTS und LTE ist eine selektive Messung zellspezifischer Signale einzelner Basisstationen möglich. Der vom SRM-3006 messbare Frequenzbereich liegt zwischen 9 KHz und 6 GHz.